Membership/Membership Advisory Task Force Activities at the 2015 Annual Meeting

The ACNP Membership Advisory Task Force has a number of activities planned for the 2015 Annual Meeting. We encourage all early-career investigators interested in learning more about the ACNP membership process to join us for this year's Career Development Session (Tuesday, December 8th from 1:30-3:00pm), which will focus on the FAQs of applying for Associate and Regular Memberships in the College. The themes of the panel will be to identify qualities of successful applications and to provide information on membership trends in the last several years. The Membership Advisory Taskforce has collected and analyzed data from previous years' applications which are regularly presented at a daily poster at the ACNP meetings (Poster #1 each evening). Frequent questions by attendees will be discussed, such as how to judge the best moment to apply and how different merits might be weighed against each other (e.g., publications vs. grant track records).
The session will also discuss how to attract and encourage junior scientists and mechanisms through which interested non-members can attend meetings. These include how to 'break the ice' with College members – in other words, advice as to how one can find ways to interact with more senior members of the College will be provided. Also to be discussed is what the College does to promote applications from females and minorities. Given that travel awards serve to facilitate entrance to the ACNP, another emphasis will be to discuss strategies for successful applications for Travel Awards. Related to these topics, the group will discuss how an applicant for membership/travel award can show commitment to the College (an important criterion for membership) in addition to attending the meeting (since this requires an invitation and therefore can be a 'catch-22').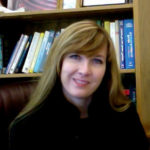 Last, but not least, the panel will discuss how membership in the College dovetails with overall career progression and how ACNP membership can be beneficial for one's own career plans. Panelists will be Karen Szumlinski, Greg Light, Victoria Arango, David Goldman, and Patricio O'Donnell. These panelists collectively offer perspectives from the Membership Committee, Education and Training Committee (for Travel Awards), academia and industry, as well as clinical (M.D.) versus non-clinical (Ph.D.) research paths. The panel also contains senior ACNP Fellows as well as more junior recent Members, so that the changing landscape of what the ACNP is can be addressed. Moderators will be members of the Membership Advisory Task Force, Christina Barr, Vaishali Bakshi, Daniel Mueller and Kay Tye.
The task force will again host an Associate Member Reception at this year's Annual Meeting. The reception is scheduled for Sunday, December 6th from 6:30pm-7:30pm, just prior to the Opening Night Reception. The Associate Member Reception will provide a casual opportunity for networking among Associate Members, Membership Advisory Task Force Committee Members, and ACNP Leaders (including Council Members, Program Committee Chairs, and Membership Committee Chairs). All Associate Members are invited and encouraged to attend. The newly accepted Associate Members ("Class of 2015") will be recognized during this reception, and a booklet will be distributed highlighting each them and briefly describing their work. We hope this booklet will be a useful vehicle for others to get to know ACNP's newest Associate Members, and also to help them to learn about each other.
Don't forget to visit this year's Membership Advisory Task Force poster to be presented at each poster session on Board #1. The poster includes information on the latest membership statistics for both full members and associate members. The poster also includes the results of the task force's survey of associate members and past travel awardees on their impressions of the College and areas in which we can improve.
Hats off to NPP for their Impact Factor increase!!!
ACNP is now accepting Honorific Award nominations. Deadline is June 28th to submit. https://t.co/xQlJP2Id6c #ACNP2020
Discovery of LSD1 inhibitor with improved safety https://t.co/woJ2dDT4we #nppjournal #mentalhealth