Interview with Raquel Gur, President-elect of ACNP
Raymond Cho, ACNP Membership Advisory Task Force member
RC: What are the benefits of attending ACNP meetings?
RG: The ACNP provides an unprecedented opportunity for individuals at multiple levels, junior, mid-career and senior people, to interact with top scientists both in the basic, translational and clinical sciences. Such interactions are done in a relatively small and collegial setting with a program carefully selected to reflect progress in the field.  The duration of the meeting and the relatively small size are ideal for informal interactions.  So the benefits are enormous. And for young people, it is a learning and networking opportunity that is truly unprecedented compared with other neuroscience meetings because it's a relatively small meeting with a top program.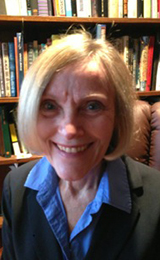 RC: Any advice for successfully networking with ACNP members and other colleagues at the meeting?
RG: Participants already established know how to network with colleagues in their field. For more junior people, look at the program, see who is attending…it might be from outside the ACNP, since we have a significant number of investigators who are coming for presentations. The effort in our program is to select top people in the field–regardless of membership. Some preparation can help with successful networking. For junior people, attending the meeting provides the opportunity for meeting mentors, travel awardees, attending special sessions geared towards career advancement such as journal publications and Institutes' Directors meetings. Preparation before the meeting can include establishing contact, introducing themselves, state they would appreciate the opportunity to meet. Taking the initiative will open the opportunity to meet people at different levels.
RC: Ok, great, so taking some initiative before the meeting to establish contacts and set up meetings. Next, how can trainees and junior faculty get involved in the ACNP?
RG: Learn more about the organization. Email the ACNP and if they see committees of interest and when the call comes for committee membership, to volunteer when there is an opportunity. Taking the initiative is the most important step. Many times committees would like to have the input of junior investigators who are vital for our future. The ACNP is eagerly taking the role of mentorship and educating the new generation of basic and clinical neuroscientists. This is part of our mission. In addition to interacting with ACNP committees of interest, letting the faculty in their own department know of their interest can be helpful as they can advocate for them.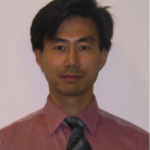 RC: Are there benefits to becoming an ACNP member?
RG: I see tremendous benefits. In addition to a great meeting, the people that you meet—across the membership, will help you throughout your career. These are going to be people that you can turn to for letters of support, when you put in a grant or for promotion. They are going to be the colleagues that review your grants and papers (when there is no conflict of interest of course). You are joining a highly respected organization and it helps you professionally.
Besides, it's commonly done in nice and warm places and it's a welcoming atmosphere and a great opportunity to interact outside a structured academic setting. I think it's one of the best things that I've done.
RC: What makes for a strong membership application and what might help to distinguish an application from the others to make it a successful one?
RG: Reading online what is required is important; sometimes people apply a bit prematurely. They are excited, they get a few papers, they don't have an R01 yet. So clearly, it is important to know what is required. To prepare a strong application and have members who strongly advocate for the candidate. Working together on the application well before the deadline is necessary. In the process a decision may be made to wait as a few more papers can strengthen the application. Attending the meetings and networking prior to application for membership also facilitates interacting with established ACNP members from other institutions. Common research and knowing members leads them to advocate for you, do not hold back and look for input.
RC: How could one get feedback on readiness to apply for membership? Are there drawbacks to submitting applications multiple times?
RG: The application for membership is a process that builds on career development. Getting input from members in the applicant's institution is very helpful as is guidance from individuals in the applicant's field who are at other institutions. If  rejected the first time, which may happen, take a deep breath. Look at it carefully, get more input, and wait a couple years—after you've more papers and opportunity for more grants. Submitting applications too early in an individual's career, or not waiting long enough for re-application, without evidence of significant progress, reduces the likelihood.   It should be a thoughtful process and with input from established members locally and from outside the institution.
RC: Are there ways in which the ACNP encourages the participation of women and minorities?
RG: We are working on it diligently. There has been a big effort to create opportunities for women. Such efforts have included the women's lunch as an opportunity to discuss barriers, increased participation of women as members on committees, encouraging women to apply for membership. Similar efforts are done for minorities. And so, the number and involvement of women and minorities has increased, but not sufficiently. We will vigorously push towards more diverse representation with an additional sponsorship slot for a minority candidate. It will take time, but as we examine our efforts annually, we can move forward in the direction we have already taken faster. It is for our collective membership to send out the word and encourage those with expertise within the scope and mission of the ACNP to apply.
RC: Any personal anecdotes or remarks about your earlier growth as a scientist and how ACNP may have played a role in this process?
RG: The ACNP played a major role in my professional development. Some people are more nuanced about what you need to do. I didn't have this mentorship when I was starting out. The first time I came I was invited as a discussant, I was writing grants and papers, I had young children, I felt overwhelmed. I had so much to do and I didn't think!
Becoming a member significantly impacted my career development. Not that it changed my life, but it definitely enriched it. The opportunity to meet people to write collaborative grants. In the Society for Neuroscience, it's do-able, but it's so, so large…less opportunity to network. Here, it's easy to approach people, I think we strike just the right balance between stimulating scientific sessions and the ability to talk to people: 'I'm working on this…I'm replicating…can you send me this?…we're not replicating this…' It's a wonderful opportunity.
RC: So it sounds like you're highlighting the relative intimacy of the meeting. Any thoughts about the potential tension between making it more open and accessible vs. retaining the smaller, more intimate nature of the meeting?
RG: Something that is a continuous challenge. So one thing that has been done successfully: senior members that are not academically active—and for some of them, they're not attending—is to offer them emeritus status. And with this status they don't have to pay the membership but they can come to the meetings. A growing number have chosen to do that. It's changing some of the rules of engagement and has opened up slots for new membership, without a marked increase in the numbers so that the intimacy, the ability to network and meet new colleagues is maintained. Within this framework we can also increase women and minorities resulting in a more diverse society while maintaining its size, and high scientific quality doesn't have to be compromised.
RC: Are there any new initiatives or existing directions for the ACNP that you would like to highlight?
RG: We spoke about women and diversity. Increasing involvement of junior people is important. And also considering new initiatives—perhaps some more global where it aligns with the NIH, and with the government, related health outreach and to increase quality of science as well. These directions will be further discussed, and probably after the summer meeting more will be formalized.
RC: Ok, I think in a relatively brief period we've covered quite a lot. Thanks so much sharing your thoughts, insights and advice.
RG: I think your questions were very thoughtful. My pleasure.