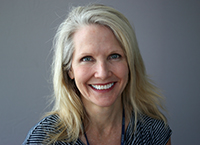 The Membership Advisory Task Force sponsored its fourth career development panel at the 2014 meeting, entitled "What is academic career success today"? The purpose of the panel, including Peter Kalivas, Carrie Ferrario, Linda Porrino, Karen Szumlinski, Sachin Patel, and Marina Wolf, was to tap the expertise of an esteemed group of scientists at varying stages of their career. Task Force members, Raymond Cho and Vaishali Bakshi, moderated the well-attended session and audience participation was brisk.
Some of the questions covered included: (1) Team vs independent science for career success. Panel members emphasized the importance of carving out a road to independence; if working in a team, your contribution has to be identifiable and differentiated. Use the introduction to your bio sketch to define your unique role. (2) Value of journal manuscript review: Answers here varied, but the more junior panel members suggested that this is part of being a member of an academic community and that you should do everything you are asked until you can't, while a senior panelist suggested that 1 manuscript per month is a good metric. All agreed on the importance of a timely response when asked and of recommending an alternative reviewer if you decline a review. (3) When negotiating offers, how do you know you're asking for too much? Ask colleagues for stories and the budgets they have submitted. A panelist who is a department Chair emphasized that your Chair is not your adversary but is invested in helping you succeed and can help with this process. (4) Funding history when moving from post-doc to faculty: Not every job requires a K99 but almost all require some evidence of success obtaining independent funding. The session ended on a high note: When asked to comment on the anxiety in the field, Drs. Kalivas, Porrino and Wolf added that although a science career is a hard job, it is a passion with many rewards; do not forget to recognize that you love the ideas you're working on. "Doing wonderful science is a great thing."
Check out the latest NPP Podcast!
Travel Award Application Site is open for the ACNP 58th Annual Meeting: December 8-11, 2019, Hilton Orlando Bonnet Creek Deadline to Submit is April 25, 2019 at 5:00 pm Central #ACNP #mentalhealth
The myeloarchitecture of impulsivity: premature responding in youth is associated with decreased myelination of ventral putamen @camillalnord @valvoon @kristineroemer https://t.co/93B9qgofTy #nppjournal #impulsivity #mentalhealth #risk #addiction #ADHD