Linda Carpenter, M.D., Membership Advisory Task Force Chair
In early 2012, the Membership Advisory Task Force released a follow-up survey to the initial survey sent in late 2010.  The survey was to evaluate the perception of the new members, non-members who have attended recent meetings, associate members and past travel awardees of the College, and explore ways to make the College more welcoming and attractive to younger scientists in the field.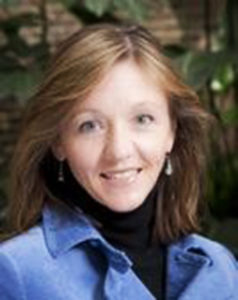 SAMPLE
There were 537 respondents to the 2012 survey, which represents 26% of the targeted population invited to respond. 61% were nonmember recent meeting attendees (past 3 years), 18% were nonmember past travel awardees, 14% were full members who were granted membership in the past 3 years, and 6% were associate members.
For the entire pool of 2012 respondents, 37% were female and 15% identified themselves as under-represented minorities in the field; 81% of respondents were age 45 or younger; 55% have children at home, and nearly three-quarters of those respondents (72%) have two or more kids. A full 61% of respondents indicated they have a partner or spouse in a position of full-time employment.  Of all survey respondents (whether or not they have children at home), nearly a quarter said they (always or sometimes) bring their children to the annual meeting. Only 1.64% respondents utilized the subsidized daycare program at the 2011 meeting.
LOGISTICS
Similar to 2011, 62% indicated the price of the meeting registration fee does not impact their attendance at the annual meeting, and this year only 35% (compared with 42% in 2011) said the cost of the hotel matters. However, this year more respondents (57% in 2012 compared with 43% in 2011) indicated the location of the meeting does affect their attendance. About one quarter of respondents (26%) indicated they would be interested in using the roommate pool for hotel rooms at the meeting (up from 21% last year). When asked to indicate preference for location of the annual meeting, "first choice" was endorsed for Florida by 38% of respondents, for Hawaii by 26%; for Puerto Rico by 25%; and for Arizona by only 9%.
VALUE OF ACNP
This year, a slight majority (57%) of respondents indicated they think their institution does not place high value on ACNP membership when evaluating faculty for promotion. This differs from last year, when 41% respondents answered "not sure, " 33% answered "yes," and only 26% answered "no (high value not placed on ACNP membership);" the increase could be due to the fact that "unsure" was not a response option this survey item in 2012). When asked about their interests/needs/desires within ACNP, the most commonly endorsed items were Networking for Potential Scientific Collaboration or Exchange of Ideas (83%), Access to the Latest/Most Exciting Research Methods or Findings (as presentations or lectures) (79%), Access with Senor/Accomplished Researchers for 1:1 Interaction (79%) and Sophisticated Audience for Peer-Review/Feedback about my own Research (64%). There were very few changes in these top rankings, compared with 2011 data. There were some subtle changes in the responses to items reflecting value of ACNP mentorship, i.e., this year slightly fewer respondents endorsed value of "Mentorship on my Scientific Work/Ideas" (53% dropped to 49%) and "Mentorship on Career Development (47% drop to 41%)," while slightly greater levels of endorsement were seen for "Mentorship on Balance of Family/Personal/Professional Issues (13% rose to 16%)" and for "Mentorship on Funding Strategies/Obtaining Grants/Salary Support Models" (44% rose to 46%), and Mentorship on Administrative, Political, or Ethical Issues (13% rose to 15%). The survey solicited comments about things that diminish the value of the college. Respondents' comments specifically identified these as the application process (onerous, lacking transparency and feedback; 26%, the lack of diversity among members (not enough women, clinical scientists don't seem valued; 17%, and the perception of ACNP as an elite or snobby organization 37%. Of the total pool of 537 survey respondents, comments about unappealing aspects of the college were submitted by 21%. Of the 429 individuals completing the survey who were associate or nonmembers, 67% intend to apply for some category of ACNP membership in the future. Reasons endorsed for not applying in the future included lack of confidence about being accepted (60%), feeling unsure about the requirements/application process (36%), being too junior to obtain membership (30%), finding the application process to be too onerous (26%); 20% felt unsure they could afford ACNP dues/meetings, 17% anticipated their affiliation with industry would hinder their acceptance, and 11% simply said ACNP membership was not a priority for them.

FOCUS ON ASSOCIATE MEMBERS
A total of 34 (of 79) associate members completed the survey; 85% of these intend to apply for full membership in the future (the other 15% are "unsure"). While only 29% anticipate it will be granted upon the first submission, 76% anticipate they will eventually be accepted into the college as full members (this may correspond with the 76% of associate members who were past ACNP travel awardees). Of Associate Members, 66% felt the annual ACNP dues were reasonable. "Networking with colleagues" was identified as the top incentive for ACNP membership among this group, endorsed as such by 71%.  Nearly three quarters (74%) of the associate members respondents were aware of the Membership Advisory Task Force and its mission; 68% indicated they found the website to be useful in answering questions about the college; 67% felt comfortable asking more senior members about promotion and participation in ACNP; 61% felt it was easy to contact the college with questions about the organization, and 55% indicated they thought the college was welcoming for early and mid-career members/potential members.
2012 survey data reflected the reality that the pathway to full membership does not require associate membership as a starting point. There were 73 recently-granted full members who completed the survey; only 42% if these were previously associate members, and 18% (of the 73) had applied for full membership more than once before it was granted.
Summary: 
The Membership Advisory Task force feels the post-meeting survey is a useful tool to both make people aware of the ongoing efforts to meet needs of junior members, as well as to get a feel for the way potential future ACNP members view the college and its processes. It is not clear why so few who were sent the survey participated in it, but the feedback from 537 individuals (who recently attended the annual meeting as nonmembers, are currently associate members/past travel awardees, or who recently became full members) help us gauge the attitudes of some potential members and learn about other factors impacting future ACNP membership. Next year, we will target associate members more intensely for increased survey participation beyond the 43% participation rate this year, as the large majority of associate members who are responding indicate interest in continuing their trajectories toward full membership. It is possible we are missing critical feedback from many who do not respond to the survey invitation. Main summary points from 2012 include the fact that those attending the meeting value many aspects of it (especially networking) and aspire to join the college, but they also recognize it is an academically elite organization with competitive application process and access to high-impact scientists, and as such membership may not be obtainable even if desired, or it may take some time to reach the level of qualification necessary to become an ACNP member. The restriction of membership to highly successful scientists appears to add value for those who are more junior, since they indicate strong appreciation of the ACNP meeting as a place to access great science and other professionals for collaboration and feedback. Only a very small minority of the target audience submitted comments reflecting negative perceptions of the college and membership processes.