Marlene Freeman, M.D., Chair 2011 Membership Advisory Task Force
I have the privilege of serving as the chair of the Membership Advisory Task Force, with my co-chair Linda Carpenter and an amazing group of colleagues.  The task force was created to make sure that the College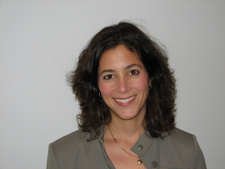 stays relevant and accessible to Associate Members and early career researchers in our field who would be attractive members.  There have been important changes made over the past year, and our task force has had the opportunity to collaborate with ACNP leadership on these.  One of the initial things our Task Force did was to survey Associate Members, past travel awardees, and non-member meeting attendees about the College, to assess what is most valued, and how to improve upon ACNP's outreach to these groups.
 Results are on the ACNP website if you want to see the data that helped shape our work.
When the members on our Task Force started meeting regularly, and started getting feedback from other Associate Members, we realized that it was basically a universal experience of Associate Members to wonder what their role is in the organization, and to not be aware of how they could contribute. Some of the changes ACNP has made this year have addressed the role of Associate Members.  One critical change is that Associate Members now serve on most committees.  Also, the privileges and responsibilities of Associate Members have been expanded and more clearly delineated, and communication about this issue has been enhanced with this welcome packet and a web page.
Associate Members highly value the Annual Meeting.  However, the strict attendance requirement was seen as intimidating and created a barrier for some who might eventually become full Members in the college.  Individual Associate Members have described extreme circumstances in which they've had to miss a meeting (such as childbirth), and worry about contacting the organization to request a waiver in the attendance requirement.  While college staff and leadership have always been gracious on these occasions, the strict requirement of annual attendance remained a source of concern among Associate Members and others who might eventually seek membership in the organization.  This strict requirement for yearly attendance has been relaxed for Associate Members to allow for missed attendance at two Annual Meetings.  We believe it is highly unlikely that this policy modification will change attendance overall, but it will foster a reputation that is more forgiving and acknowledges the real-life barriers some individuals face.
Associate Members may now attend the annual business meeting and may request invitations for other nonmember colleagues through the Annual Meeting Invitation Bank.  For the first time this year, subsidized childcare services (at the annual meeting location) were offered to Associate Members and Travel Awardees. We look forward to feedback on all of these changes!
Balancing work and family demands has been a central theme of concern for Associate Members.  ACNP needs a diverse membership, and we want both women and men to be part of this very special organization. Men are increasingly balancing family and career responsibilities.  Some of the men on our task force have been the strongest advocates for family-friendly policies.  We believe strongly that everyone benefits from such policies.  Thus, providing childcare and allowing an occasional missed meeting for personal reasons may be small changes however they go a long way in making the organization more welcoming.
While there is inherent uncertainty about their future membership advancement within the organization, Associate Members indicate they want to engage as active contributors to ACNP.  While acknowledging that acceptance to Full Membership remains selective are requires excellence in many areas, it has been very clear that Associate Members are eager to contribute to this organization when offered opportunities to do so. Furthermore, their participation underscores the notion that service to ACNP  is recognized as an asset when applying for Full Member status. Our Associate Members are an impressive, talented, and busy group.  Considering the value they add, enhancing the role of Associate Members is a great investment in the long-term success of the College.
Work to be done in 2012:
Please watch for enhanced communication among Associate Members and between Associate Members and the General Membership.  We will continue to promote increased participation of Associate Members on ACNP's various committees and work groups.
We will assess how to get the best data regarding the impact of our Task Force efforts and evaluate whether our actions and  changes are beneficial, not just to Associate Members, but to the organization as a whole.  Evaluation of the special Expert/Mentoring session held during the recent meeting will be conducted to determine if it would be valuable as a regular feature at future Annual Meetings.
Task force members may be contacted with any feedback or suggestions.
Linda Carpenter, Chair
Marlene Freeman, Co-Chair
Carlos Bolanos-Guzman
Kristin Cadenhead
Paul Holtzheimer
Paul Kenny
Gregory Light
Lisa Monteggia
Christina Barr
Katherine Burdick
Gonzalo Laje
Thomas Schulze
Etienne Sibille
Vaishali Bakshi
Raymond Cho
Cynthia Crawford
Congratulations to all on the College's 50th anniversary!